Join us this year at CAUCUS Live. It is a virtual three-day event for all CAUCUS members. That is right! It's for you—let's CAUCUS at CAUCUS Live!
CAUCUS The Association of IT Acquisition Professionals gathers November 17–19, 2020, to discuss the ongoing challenges in IT procurement. Some of the brightest minds in the industry will bring their tips and tactics for success. You and your organization will gain insight on how to flourish in the new normal.
CAUCUS Live is a three-day virtual event delivered by your peers, including the CAUCUS Executive Advisory Committee, ICN trainers & advisors, and you the people who run procurement and vendor management programs across our industry.
CAUCUS members gain complimentary access to this one-of-a-kind event. If you are not a member, now is the time to join. The benefits of attending CAUCUS Live! will more than cover the cost of the annual membership. The good news is that it doesn't stop there. You get all the features and benefits of membership throughout the year. To learn more about CAUCUS, click here. In short, Membership provides a valuable set of assets, such as the Education Center, Donated Document Library, Career Center, and the Vendor-free Discussion Forums. Join now!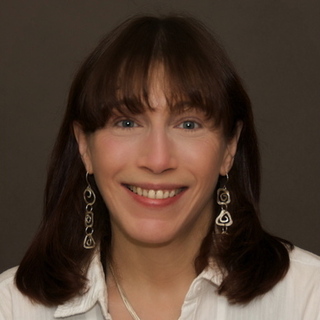 Cynthia Meyer, CTPE, CBM, C.P.M.
Manager, Contracts & Procurement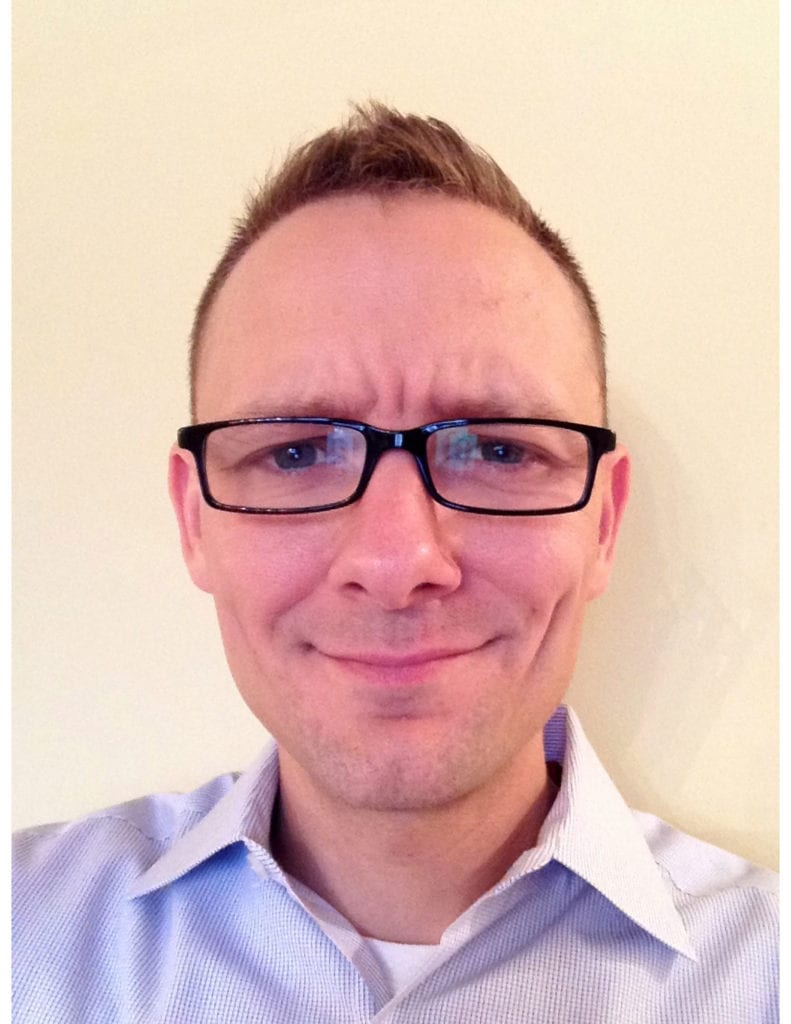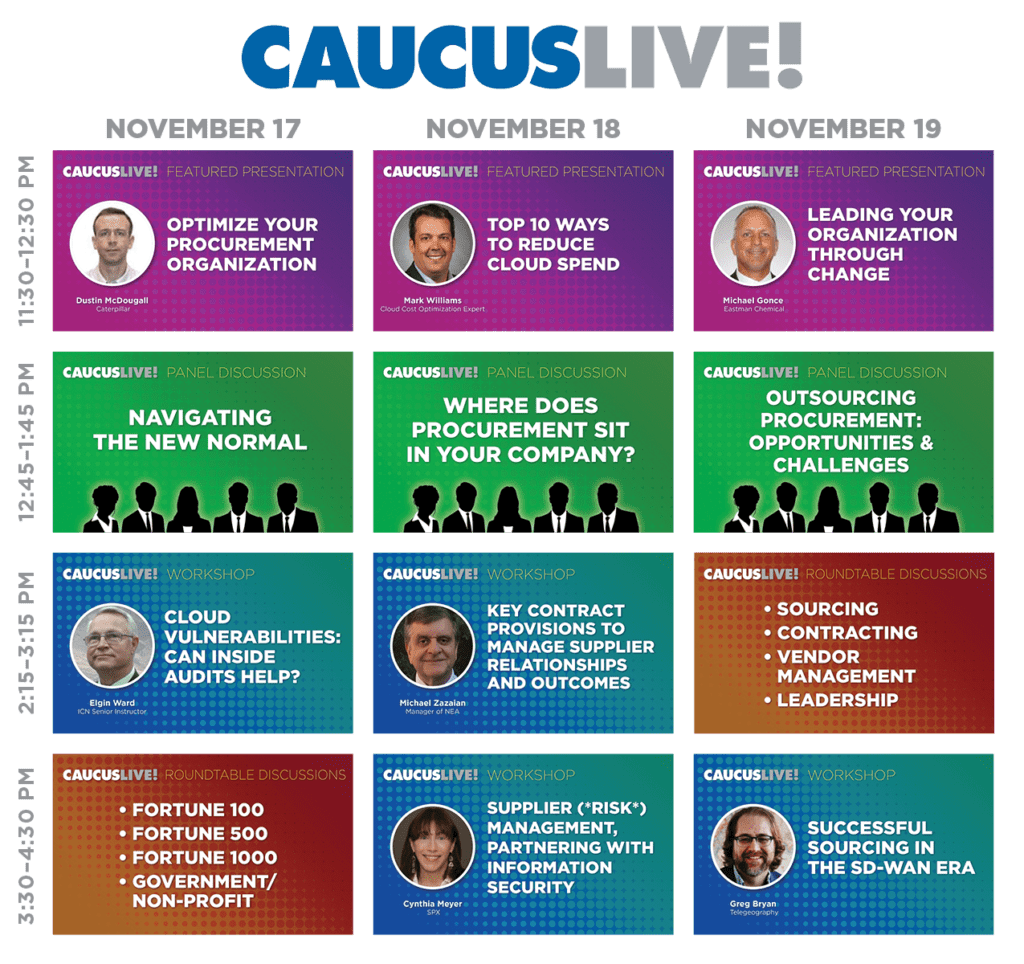 Click each event for more information
Optimize Your Procurement Organization
Navigating the New Normal
Roundtable Discussions
Fortune 100, 500, 1,000 or Gov/Non-Profit
Where Does Procurement Sit In Your Organization
Key Contract Provisions to Manage Supplier Relationships and Outcomes
Outsourcing Procurement: Challenges and Opportunities
Jenni Gardner & Joani Scott
Roundtable Discussions
Sourcing, Contracting, Vendor Mngt or Leadership
CAUCUS membership Benefits
Caucus Members
Sign Up Still Required
ITPS provides an amazing opportunity to network and discuss current topics with procurement professionals from every industry. Both the speakers and attendees provide insight and expertise related to scenarios that we are all facing while offering best in class examples of how to navigate through them. I highly recommend this conference!
Year over year, this is a world class conference with an excellent faculty of speakers delivering very timely topics. With the ever-changing world of IT, there is always something new at each conference event. The breakout sessions each tailor themselves nicely for novice IT Procurement Professionals up to the experienced level. I have found the networking amongst peers to be invaluable. This is a one-of-a-kind niche event, packed full of useful information, all delivered by peers in a short couple days.
ITPS offers a unique opportunity to not only attend presentations and workshops on topics vitally important to our role in IT Procurement, but also a chance to network with our peers. That network has proved to be invaluable for advice, sharing experiences, etc. Being a member of Caucus also gives me access to learn from and share with my peers throughout the year, extending the ITPS experience.
Join us this year at CAUCUS' Live. It is a virtual 3-day event for all CAUCUS members. That is right! It's for you, let's CAUCUS at CAUCUS Live!