by T. Jeff Vining
Per LinkedIn Economic Graph Research, CPO ranks 11th on the list of fastest growing C-suite titles of 2020, with 15% growth as a proportion of total C-suite hires last year.
Why this growth?
One explanation is to build more resiliency into the procurement process and the entire organization. COVID-19 redefined procurement functions to include resiliency. This is more than a focus on technology and manifests in functions like IT disaster recovery and business continuity. Procurement resilience is now a critical capability, and having a dedicated C-level executive to combat volatility is seen as a competitive advantage.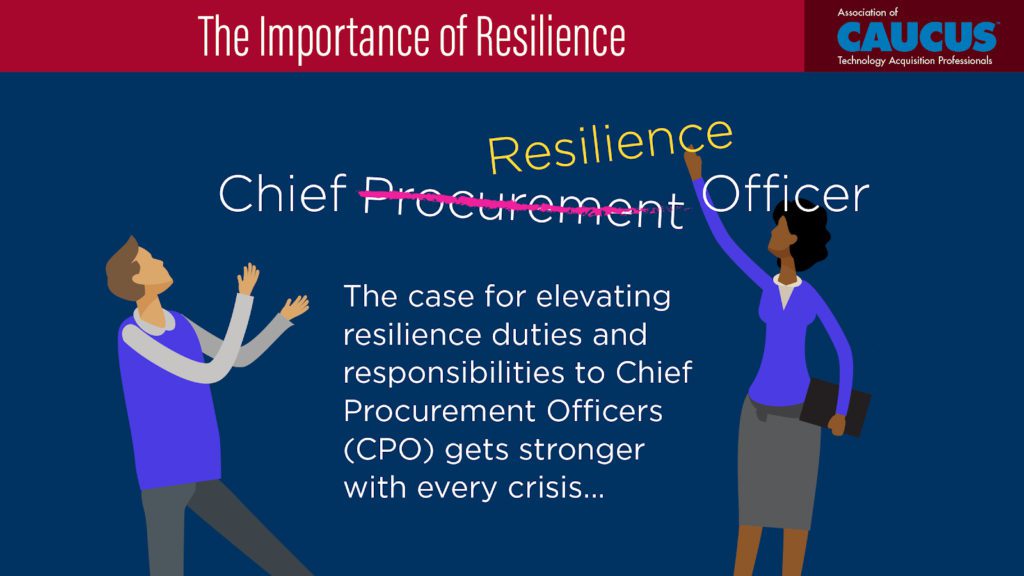 The case for elevating resilience duties and responsibilities to CPOs gets stronger with every crisis because CPOs:
Manage multiple procurement processes and supplier relations.
Understand business goals and objectives.
Negotiate contracts and monitor vendor performance.
Leverage technology to assist in procurement functions.
Build mitigation plans to address persistent threats, such as compliance risks, cyberattacks, trade sanctions and poor vendor selections.
Bridge departmental boundaries to facilitate coordinated actions across different business units.
What should CPOs expect to do soon?
The old phrase "diversity of options with a splash of redundancy" is a good beginning. CPOs should expect to be required to:
Anticipate threats and prepare to mitigate them in advance, such as developing onshoring practices for bringing operations closer or plans for broadening geographic distribution channels.
Adapt quickly to the circumstances. Identify actions necessary to effectively restore operations—such as prioritizing the alignment of technology, systems and processes with centralized automation—and implement them swiftly.
Undergo digital transformations to gain a better understanding of operations, such as by implementing data management technologies and processes or using AI for forecasting and inventory management.
Sources:
CB Insights
Forbes
Supplychaindive.com